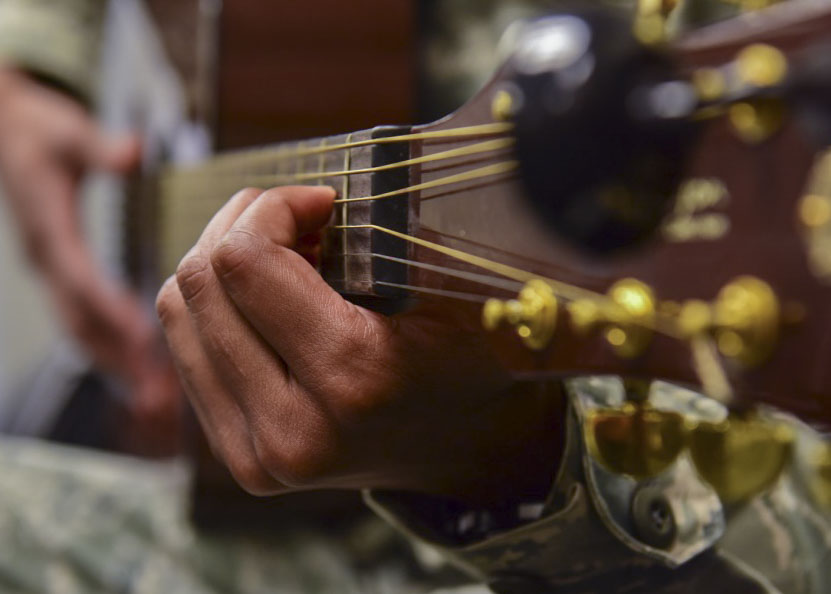 The Guitar Program teaches students basic and advanced guitar techniques and performs multiple times at a variety of local venues throughout the year.
Contact
Trey Brewer Guitar Director
Audition
There is a fair share of $40.00 for each student in the program.

Students will be asked to play a scale in second position in the keys of G Major, C Major and D Major
Students will be asked to sight read a short exercise to determine music reading skills and guitar technique
Students wishing to be selected for Guitar 3 or higher should be prepared to play "Aguado". Students wishing to audition for Guitar 2 should prepare the Andantino piece. If placed in Guitar 1, that course is not an SJCCA course and will require that you are in zone for St. Augustine HS. The sheet music for the audition pieces can be found below:
To Schedule a Guitar Audition, Please Click Here.