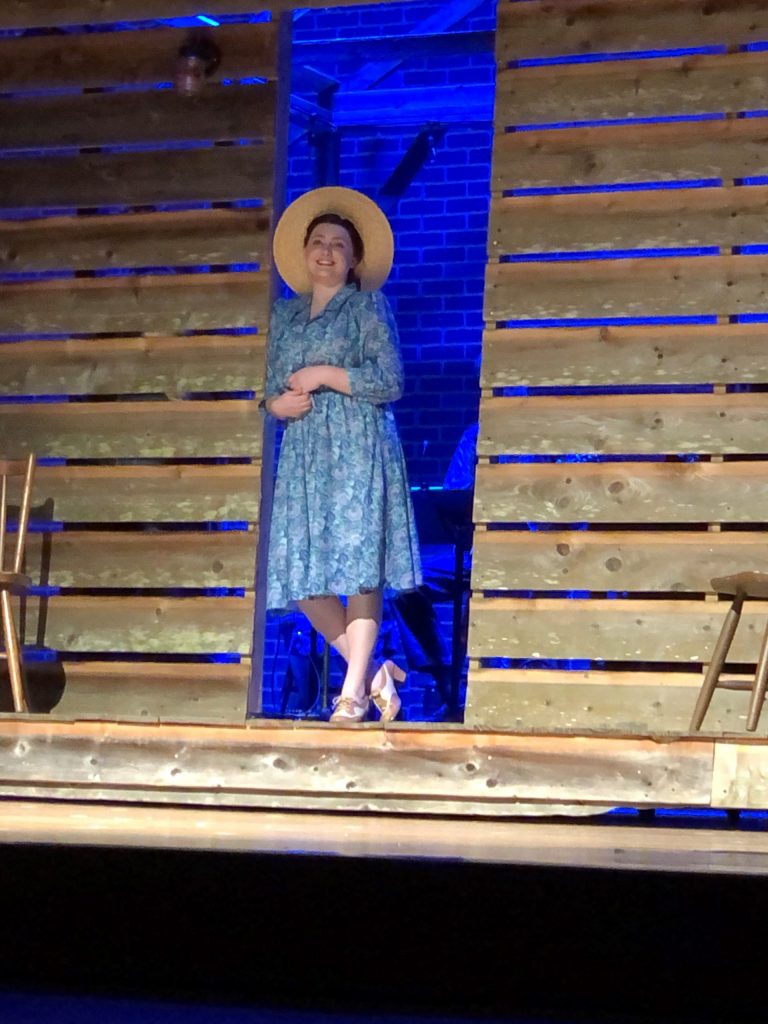 The Musical Theatre Program introduces students to the history and performance of musical theatre. From the beginnings of vaudeville to neoromantic, and everything in between; the program addresses a wide range of genres to perfect every students acting and singing abilities. There is a musical theatre tech class for students interested in stage management, costumes, lighting design, sound design, props and back stage crew. In addition to the MT tech crew, we offer a beginning, intermediate and advanced musical theatre classes to serve all different skill levels of students.
Contact
Anthony Romeo-Adcock
Instagram: @sjccamusicaltheatre

Events
Audition
There is a yearly Fair Share fee of $150.00 assessed to each student.
Students should come to the auditions with a 60-90 second selection of a solo from any Musical Theatre Repertoire (Broadway, Off-Broadway, etc.). Please include appropriate blocking and characterization while performing.
There will be no piano accompanist at the audition so make sure you have the accompaniment track on your phone or other digital device to perform your vocal solo. You cannot perform a cappella.
Students must also prepare a 30 second cut of a monologue, preferably from a published piece of work (ex. Play, Musical, Movie, TV), NOT a monologue written especially for auditions.
Students must have one year of high school chorus (with good reading skills) in order to be a part of the musical theatre program. 1st year musical theatre students selected must also take chorus concurrently with musical theatre)
If a student passes this audition, they will be asked for a call back to the dance portion of the audition to be held at a later time.

At the dance call back audition, students will be asked to learn a dance phrase as a group to perform. This will demonstrate the student's movement ability and ability to work with others. (This will be musical theatre style dance)
Musical Theatre Tech:
There is a yearly Fair Share fee of $150.00 assessed to each student.
            Students will be asked to fill out an application. During the day of auditions, students should show for the musical theatre times and sit for an interview with the musical theatre director. Acceptance into the program will be based on past experience, motivation for applying for the program, independent personality and ability to work as a team.