Join Us for our Spring Production!
Tickets are On Sale Now!!!!!
https://www.showtix4u.com/event-details/50770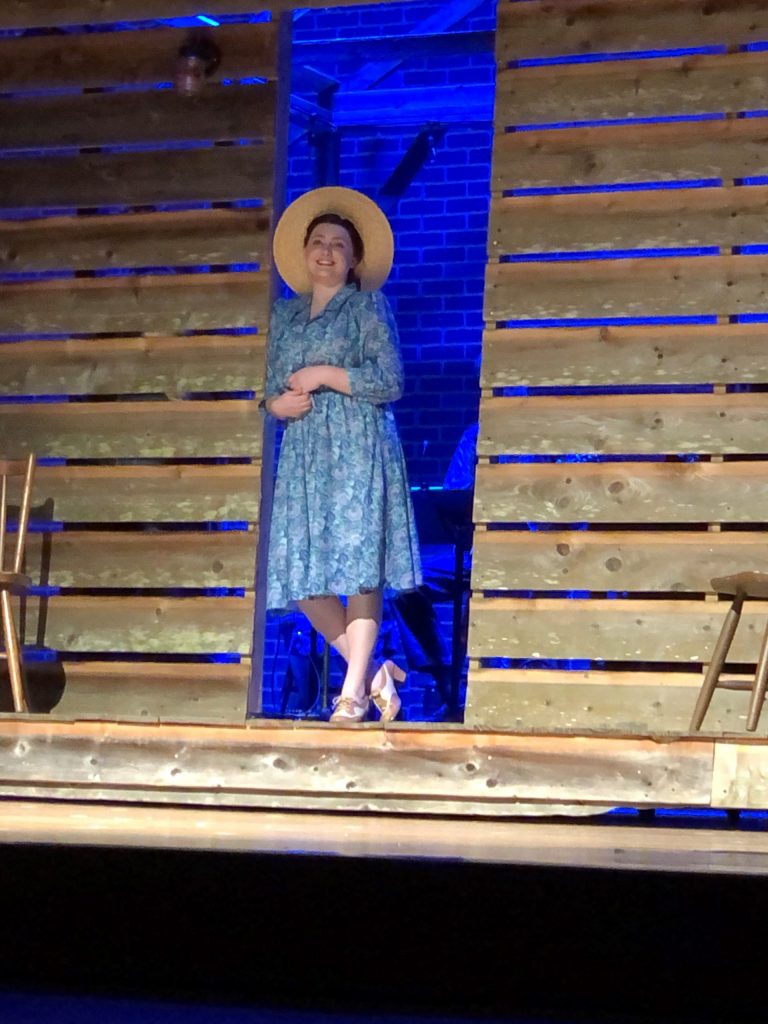 The Musical Theatre Program introduces students to the history and performance of musical theatre. From the beginnings of vaudeville to neoromantic, and everything in between; the program addresses a wide range of genres to perfect every students acting and singing abilities. There is a musical theatre tech class for students interested in stage management, costumes, lighting design, sound design, props and back stage crew. In addition to the MT tech crew, we offer a beginning, intermediate and advanced musical theatre classes to serve all different skill levels of students.
Contact
Instagram: @sjccamusicaltheatre

MARCH AUDITIONS
March Auditions are only open to students currently zoned or attending St. Augustine High School, or current SJCCA students who may be in another area (such as chorus or dance). These Auditions are not for entrance into the SJCCA Area of Study, but are to audition to take the classes and participate in performances for the 2021-2022 School Year.
March 27, 2021 – You must attend BOTH the Dance Call AND the Vocal/Acting Audition. Due to COVID, Virtual Audition Information will be posted shortly.
10am Dance Call:
All students should wear clothes that are easy to move around in. Sneakers can be worn if the student does not have ballet or jazz shoes. Pack water! This audition will take place in the Gymnasium at St. Augustine High School to allow for Social Distancing.
12:30 Acting/Vocal Audition:
Using the requirements listed below, please prepare your audition. You will need to sign up for a time slot using the link below. These auditions will take place in the Chorus Room.
Sign Up for an Audition Time Here. Please remember you must ALSO ATTEND THE DANCE CALL at 10am.
Audition
There is a yearly Fair Share fee of $150.00 assessed to each student.
Students should come to the audition with a 60-90 second selection of a solo from the Musical Theatre Repertoire (Broadway, Off-Broadway, etc.). Please include appropriate blocking and characterization while performing.
There will be no piano accompanist at the audition so make sure you have the accompaniment track on your phone or other digital device to perform your vocal solo. You cannot perform a cappella.
Students must also prepare a 30 second cut of a monologue, preferably from a published piece of work (ex. Play, Musical, Movie, TV), NOT a monologue written especially for auditions.
Students must have one year of high school chorus (with good reading skills) in order to be a part of the musical theatre program. 1st year musical theatre students selected must also take chorus concurrently with musical theatre).
Musical Theatre Tech:
There is a yearly Fair Share fee of $150.00 assessed to each student.
Students will be asked to fill out an application. During the day of auditions, students should show for the musical theatre times and sit for an interview with the musical theatre director. Acceptance into the program will be based on past experience, motivation for applying for the program, independent personality and ability to work as a team.
Events
March Musical Theatre Auditions – March 27, 2021